The Lives of the Artists are two book editions written by Vasari, an Italian painter and architect. His work was considered to be the Renaissance's most influential writings on art and the first art history book. Vasari wrote this book because the writer Paolo Giovio desired him to give him as much information as possible about art history. The book included many valuable technical methods associated with the arts. The work attributes to the development of Renaissance art and the method of engraving. In the first edition, Venetian art was left out, however, in the second edition, it was included with a somewhat biased view from the writer, Vasari. The two book editions are the prime source of information on the Renaissance in Italy, despite being written with biases and "carelessly".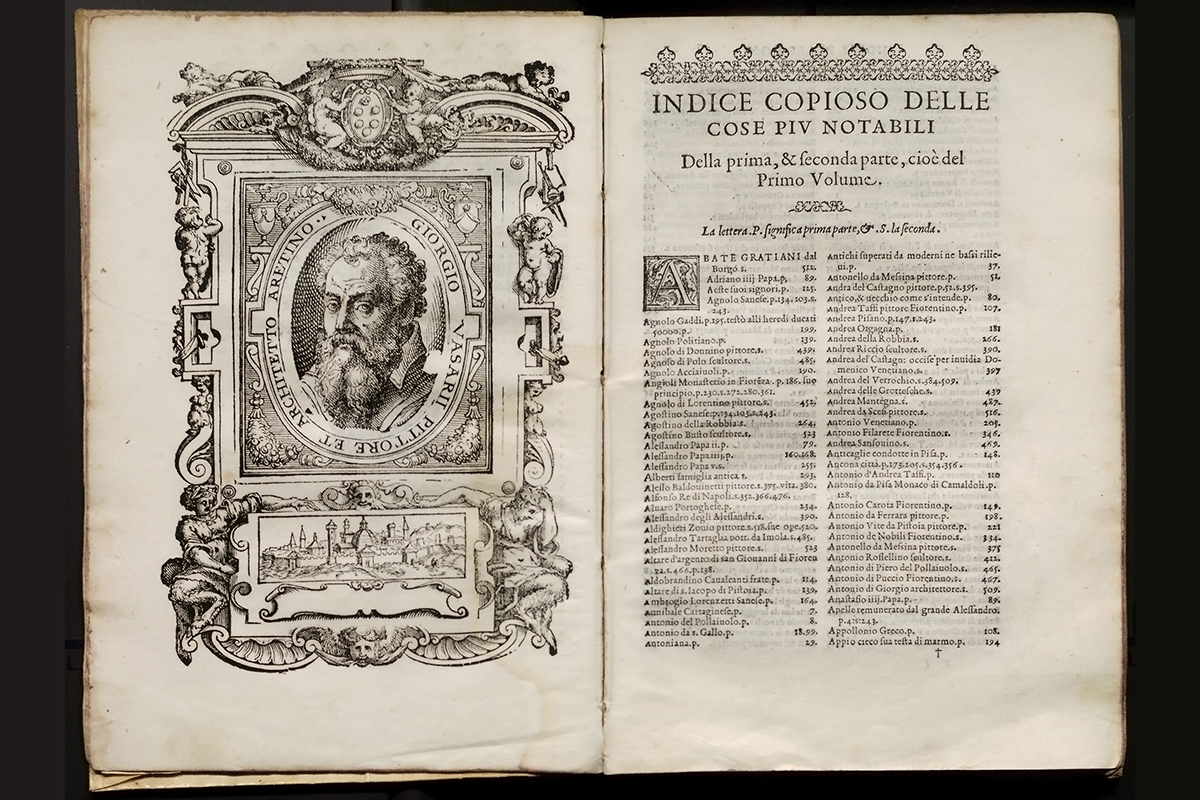 Vasari's work was first published in 1550, and rewritten into a second edition in 1568. Unlike modern art historians, Vasari didn't research exact dates, so his book is regarded as a classic today, but with consideration to back it up with modern scientific facts. This book is the most influential of the Renaissance era, and is still today seen as very influential in modern art history. This is because it is an example for later and contemporary biographers and art historians; as well as it being a defining factor of how the Italian Renaissance is viewed, and as a big source of information about the early Renaissance artists from Italy's work.
Vasari text artist timeline:
Andrea Del Verrocchio:
Filippo Brunelleschi:
This shows the development of perspective during the Renaissance era.
Pietro Perugino:
Leonardo Da Vinci:
Michelangelo:
With the style of these portrait paintings, you can see the development of human faces due to the artist studying the subject instead of copying someone else or manipulating the subject's appearance; maybe to please them. The world of art shifted to more sculpture based than before, especially Da Vinci's work was more broadened than the previous era. The idea of perspective and anatomy significantly improve throughout the time these artists were painting/ sculpting. Portrait painting of different angles also became more common as time passed, as well as the improvement with the accuracy of facial features and the angles of the face. This is linked to anatomy and the expansion of people's knowledge of it.